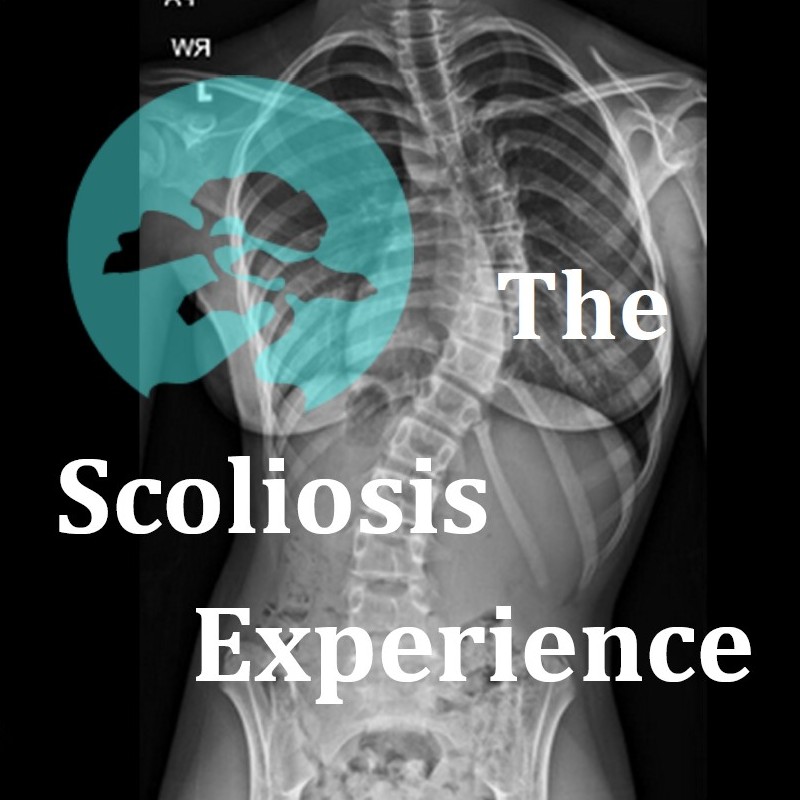 Each person with scoliosis has a different experience. We created this podcast to share those experiences and help others have hope in managing this diagnosis. We will explore the many treatments for scoliosis from both the viewpoint of the patient and the practitioner. Treatments including scoliosis specific exercise, surgical procedures, bracing, and others will be reviewed and described. Personal experiences will also be shared of patients and parents.
Episodes
Monday May 16, 2022
Monday May 16, 2022
Jennifer Lee is a licensed Drama Therapist in Boston and took the time to discuss her own experience with scoliosis, as well as how she helps those struggling with scoliosis and chronic pain.  
She also gives some really helpful insights into what providers can do better when talking to their patients.  Most of the time, this can be a very influential interaction and we need to do better with making it a positive one.  
Jenn touches on how she uses Drama Therapy along with other treatment techniques to address the psychological side of scoliosis along with how she currently addresses her own scoliosis. 
This would be a great episode for anyone with scoliosis, but especially adolescents who are just diagnosed.  It would also be great for any provider who treats scoliosis to learn some important things from the patient perspective. 
To learn more about how we treat scoliosis, check out our website at www.aligntherapyutah.com