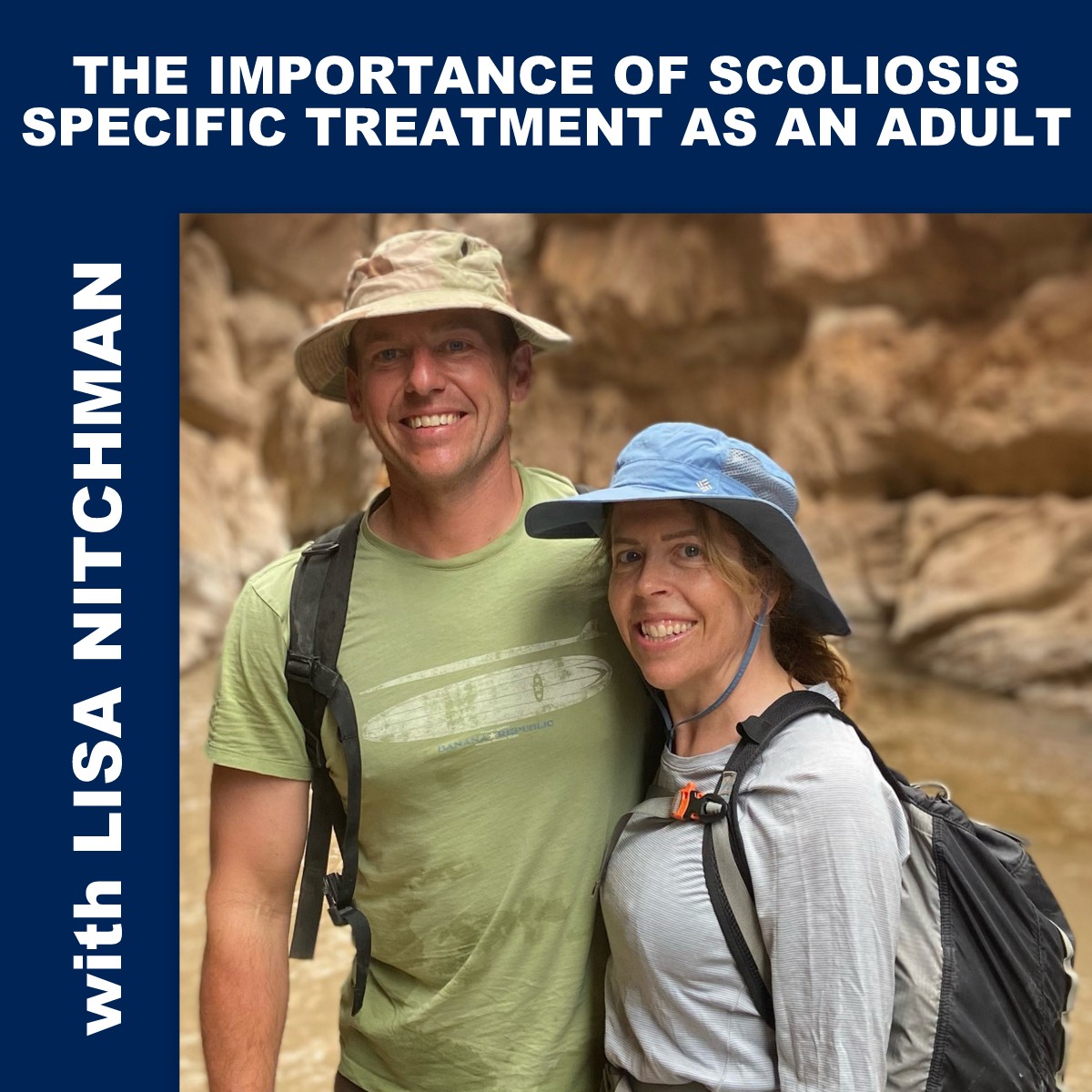 In this episode, we talk to Lisa who is an amazing example of being active and strong even with being braced and having multiple surgeries and back pain. 
Lisa was diagnosed with scoliosis as a teenager, like most of those with scoliosis, and her curve progressed to where she has needed a brace, then surgical fusion, and then a fusion later in life because of some nerve issues.  
She has learned to stay strong and listen to her body and shares how she has found success with scoliosis specific exercise using the Schroth Method.